Coffee with the Superintendent. Tomorrow, Wednesday, November 2nd at 8:00 a.m. at Java Dream in Penn Valley.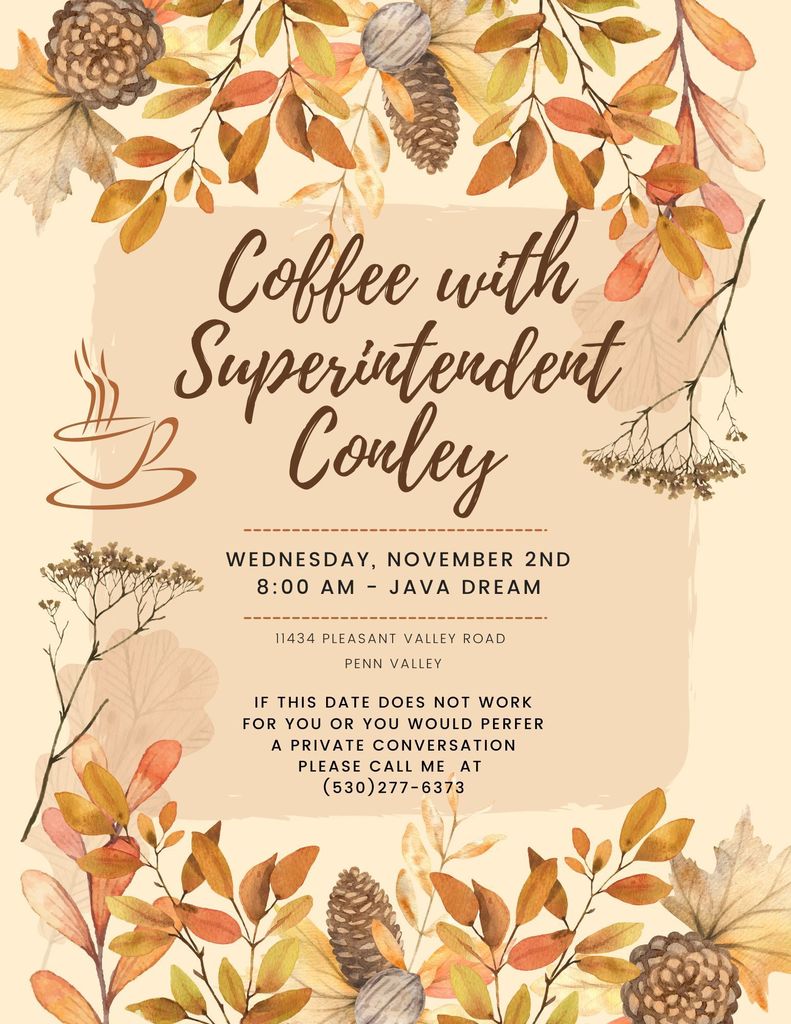 Save the Date! Parent Education Night on Thursday, November 10th at Williams Ranch School. Please join us from 4:30 p.m. - 5:30 p.m. to learn about Zones of Regulation. Childcare will be provided for enrolled PVUESD students.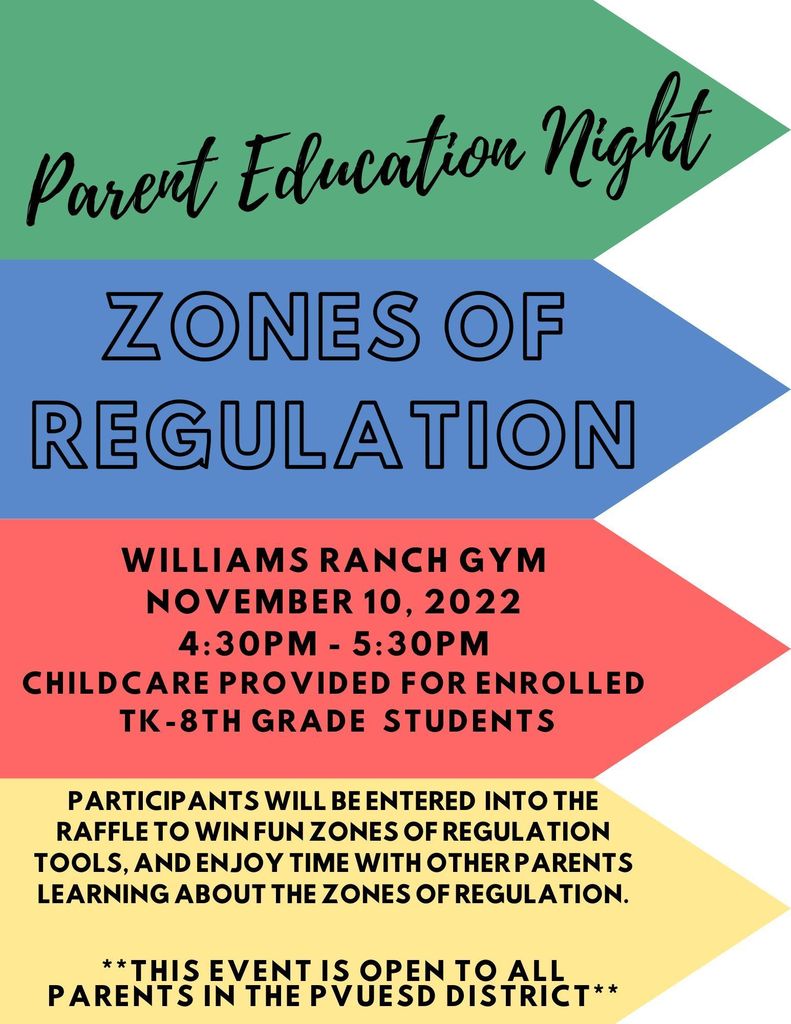 Vantage Point Charter School is an Independent Study Charter School serving grades Kindergarten through 12th grade. Please contact the District Office at 530-432-7311 for enrollment information for the 22/23 school year.